SOUTH VALLEY SYMPHONY  
2017 – 2018 
Next Concert: Saturday, March 10, 2018
7:30pm at Gavilan College Theater
South Valley Symphony and Music Director, Maestro Anthony Quartuccio, will continue the Symphony's 44th Season with "NextGen 2018" . Traditionally our "youth" concert, we will once again celebrate youth, family, young musicians and feature the winner of the Navaroli Young Musicians Competition as Guest Soloist:
Mai Matsumoto will perform Tchaikovsky's Violin Concerto in D major with the South Valley Symphony orchestra. 
Her performance at her audition on January 6 was electrifying; showing incredible poise and grace for a 17-year old, she performed with technical brilliance and passionate expression.  You won't want to miss this performance!
Calling attention to the talent in our local High Schools, the concert will spotlight a Brass Dectet. Students from Christopher and Gilroy HIgh School, Live Oak, Sobrato and Hollister High Schools will join together to perform:
La Jouissance, from Handel's Music for the Royal Fireworks and two pieces by:
Ralph Vaughan Williams: Seventeen Come Sunday and Folks Songs from Somerset
No South Valley Symphony Concert would be complete without the Orchestra performing a popular classical piece and on the program is:
The Overture from A Girl from Algiers by  Rossini
Tickets are on sale now through Brown Paper Tickets.  This concert is very popular – buy your tickets now and be sure of a seat!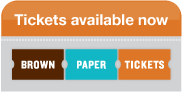 Tickets for March 10 are also available at our local outlets and will be sold at the door on the evening of the performance.  For ticket information see Puchase Tickets. For the remainder of the Season, please view Concert Performances. 
Please note that the 2018 Mothers Day Concert will be held at Guglielmo Winery in Morgan Hill as the Mission in San Juan Bautista is undergoing repairs.
поиск по сайту googleAlliance Options reviewавтомобильный держатель для телефонакурс доллара евро к гривнекредит онлайн новосибирскбанки в перми кредиткак получить кредит без прописки