SOUTH VALLEY SYMPHONY  
2017 – 2018 
Next Concert:
Saturday, December 9, 2017


7:30pm at Gavilan College Theater

South Valley Symphony and Music Director, Maestro Anthony Quartuccio, will continue the Symphony's 44th Season with "Peace Around the World" to be performed at 7:30 pm on Saturday, December 9, 2017 at Gavilan College Theater.

In addition to music to celebrate the holidays of Christmas, Hanukah and Kwanzaa, the orchestra will perform the following key pieces:

Symphony No. 2 – the "Romantic" by Howard Hanson. Hanson was commissioned to write this Symphony to celebrate the 50th anniversary of the Boston Symphony Orchestra. It premiered on November 28, 1930 and is one of Hanson's best known works.

Behind Me Dips Eternity by local Saratoga-based composer, Henry Mollicone. It was written in 1994 for strings and harp and is a musical representation of the poem by Emily Dickinson of the same name. (Words to the poem).

Stille Nacht (Silent Night) based on the mesmerizing version by Mannheim Steamroller.

Tickets are on sale now through Brown Paper Tickets.  This concert is very popular – buy your tickets now and be sure of a seat!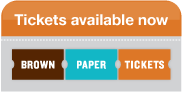 Tickets for December 9 are also available at our local outlets and will be sold at the door on the evening of the performane.  For ticket information see Puchase Tickets. For the remainder of the Season, please view Concert Performances. 
Please note that the 2018 Mothers Day Concert will not be held at the Mission San Juan Bautista due to refurbishment of the the Mission Church. A new venue will be posted as soon as known.
поиск по сайту googleAlliance Options reviewавтомобильный держатель для телефонакурс доллара евро к гривнекредит онлайн новосибирскбанки в перми кредиткак получить кредит без прописки