SOUTH VALLEY SYMPHONY  
2017 – 2018 
Saturday, May 13, 2018 at 3:00 pm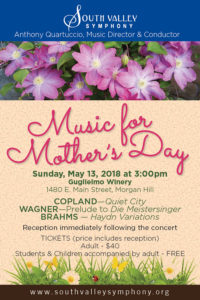 Guglielmo Winery, Morgan Hill
South Valley Symphony and Music Director, Maestro Anthony Quartuccio, completes its 44th Season with a Mother's Day Grand Finale concert and Reception following the concert at Guglielmo Winery.
The program will include the following:
Quiet City – Copland
Prelude to Die Meistersinger – Wagner
Haydn Variations -Brahms
Egmont Overture – Beethoven
Tickets are on sale now through Brown Paper Tickets.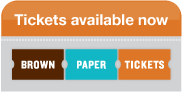 This concert is very popular – buy your tickets now and be sure of a seat! Tickets for May 13 are also available at our local outlets and will be sold at Guglielmo on the afternoon of the performance.  To purchase tickets locally, see Purchase Tickets.
поиск по сайту googleAlliance Options reviewавтомобильный держатель для телефонакурс доллара евро к гривнекредит онлайн новосибирскбанки в перми кредиткак получить кредит без прописки