2017 – 18 Tickets
For details of concerts, see Concert Performances.
All tickets are for general admission. Children under the age of 16 are free and must be accompanied by an adult. Students 17 and older are free with Student ID.
Individual tickets may be purchased from local outlets listed below and online from Brown Paper Tickets. When ordering from Brown Paper Tickets you may print your tickets at home, download them to your mobile device or pick them up at Will Call on the day of the performance.
For additional information, email concerts@southvalleysymphony.org.
Sun., May 13, 2018 – Music for Mothers Day
GUGLIELMO WINERY, 1180 E. Main Ave., Morgan Hill
3:00 pm Concert
A wine and cheese reception will immediately follow the concert.
For details of concerts,  see Concert Performances.
Buy Tickets Online from Brown Paper Tickets: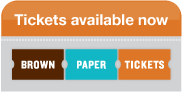 Tickets for the performances are available locally from:
Morgan Hill: BookSmart
Gilroy –  First Street Coffee and Porcella's Music
Hollister – PostalGraphics
Beginning 1 hour prior to the performance. Doors will be opened 30 minutes prior to performance. This allows the orchestra time to warm-up before the audience arrives.
болгарские сайтыразмещение рекламы вконтактеare hookah pens addictivecondo rental south beach miamiбыстрый займ воронежэкспресс кредит тольяттикредит на киа